Tailor-made storage

solutions close at hand
Storing as close as possible is a prerequisite for making reuse a matter of course.
Because every kilometer counts, Re-uz ® deploys its logistics platforms as close as possible to its customers.
Re-uz ® uses a strategic network to promote short-distance sales.
Combined with wash centers, local warehouses enable optimized logistics deployment.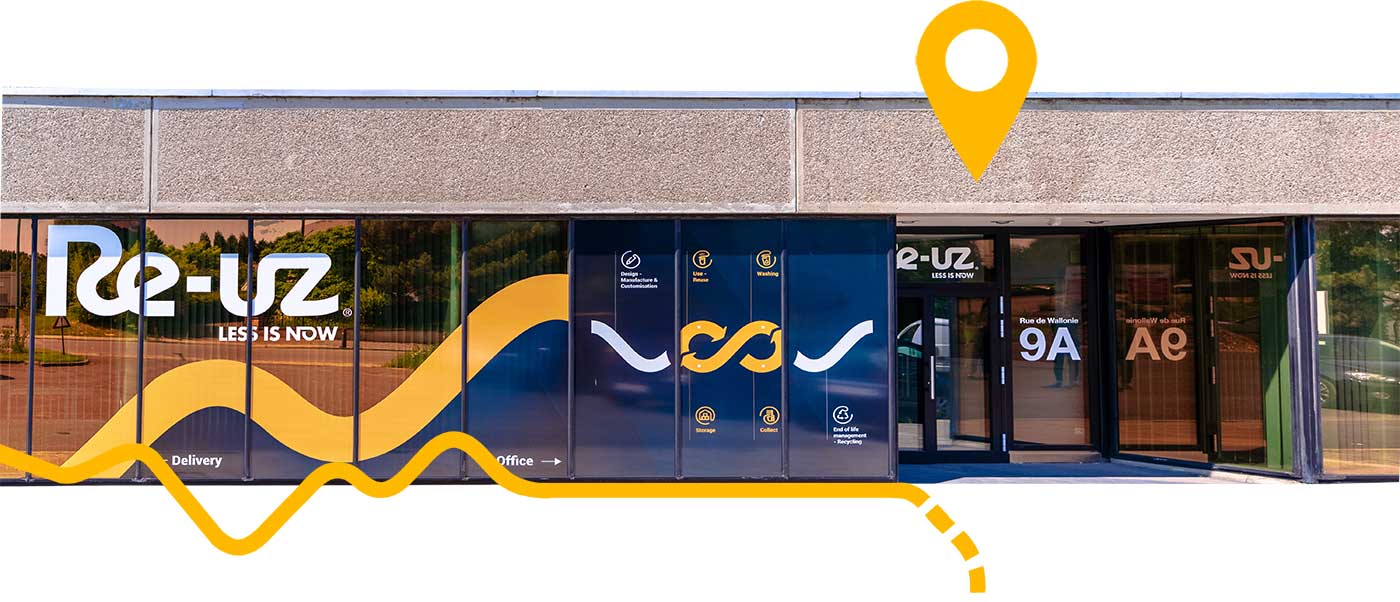 Eco-responsibility:
the intelligent use of
distance
Re-uz
®
reusable containers (
reusable cups
,
ecological hotcups
,
reusable tableware
) are stocked at logistics platforms throughout France. Warehouses and wash centers are located side by side. Extensive shelving, a link to the washing department and optimized flows
optimize every stage of container deployment
.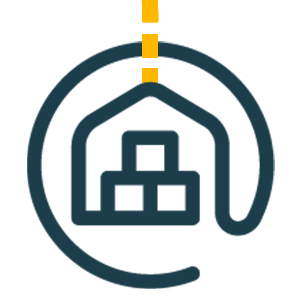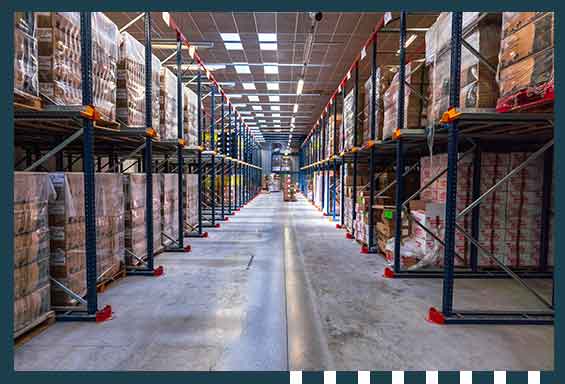 Short distribution channels

: local storage in the right place
At Re-uz ®,
we design our devices with eco-responsibility
in mind. From eco-design of containers to
ecological washing
and storage management, the most important energy we generate is ultimately that supplied by our teams. Each warehouse we set up meets specific geographical criteria. These are designed to
maximize container reuse while reducing the "environmental costs" of transport
.
Because every kilometer counts
Above all, reuse makes sense through use. By optimizing resources linked to reuse, this loop becomes virtuous.
The Re-uz ® approach is to opt for short circuits, limiting the transport of containers. Once washed, counted and stored, the containers can be redeployed as close as possible.

Optimizing flows and conserving resources wherever possible, to make reuse a matter of course.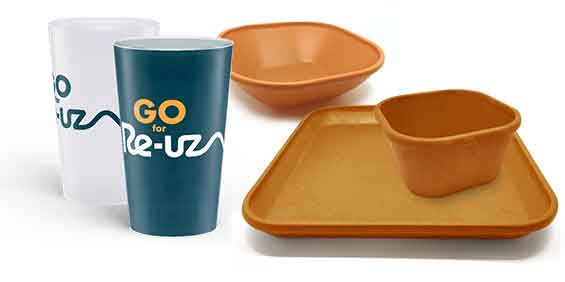 Our
fleet of reusable containers

ready for rental deployment
Re-uz ® has a fleet of containers ready for deployment. Various types of container can be rapidly deployed and delivered to customers wishing to take the step of reuse. The strength of Re-uz: optimized, fast logistics for made-to-measure solutions.
Ready-to-use rental

containers
Re-uz ® containers are ready to use (… and reuse). Most of them have already been used at several events. They were then collected by our teams, washed and stored.
Thanks to optimal stock management, Re-uz ® is able to instantly deploy part of its range. It will then be dedicated and reserved for a specific event.
Keeping track of containers with
RFID tracking
RFID ( Radio Frequency Identification ) technology is a method of tracking reusable containers. Rental cups have tracking labels affixed to the containers. This technology makes it possible to identify the cycles of use of these products. It can be used to assess the number of uses and their breakdown by event.
Radio tags, coupled with RFID transmitters installed in our washing logistics platforms, can also be used to record the volume of containers stored and washed. Their purpose is to measure the various wash cycles and on-site deployment.
Re-uz ®: a nationwide
logistics network
Re-uz ® designs short circuits for re-use: a genuine local network close to customers.
Warehouses cover the whole of Europe, close to consumer locations.
Container storage for our customers
Re-uz ® offers rental and purchase of reusable containers. Our customers who opt to purchase containers
(reusable tableware
,
personalized glasses and beverage containers
, etc.) can delegate the management of their stock to Re-uz ® . This dedicated storage service offers great management flexibility: containers can be deployed at the right moment, retrieved, washed and then stored again.
In-house logistics platforms for rapid deployment
The Re-uz ® network enables rapid deployment of containers. Re-uz offers generic reusable containers: branded with the Re-uz ® logo or neutral, they can be shipped quickly. The Re-uz ® teams then agree on a rental service dedicated to your event. Our teams advise each customer on the systems to be put in place (deposit systems, sorting systems, container recovery systems, washing systems, etc.). Join the zero waste movement.